How do I share one of my recipes from my mobile device?
Use your mobile device to go to your online recipes web page here:
https://www.mastercook.com/app/Recipe/RecipeList
1. Open one of your recipes from that web page and click on the Globe icon in the Share section.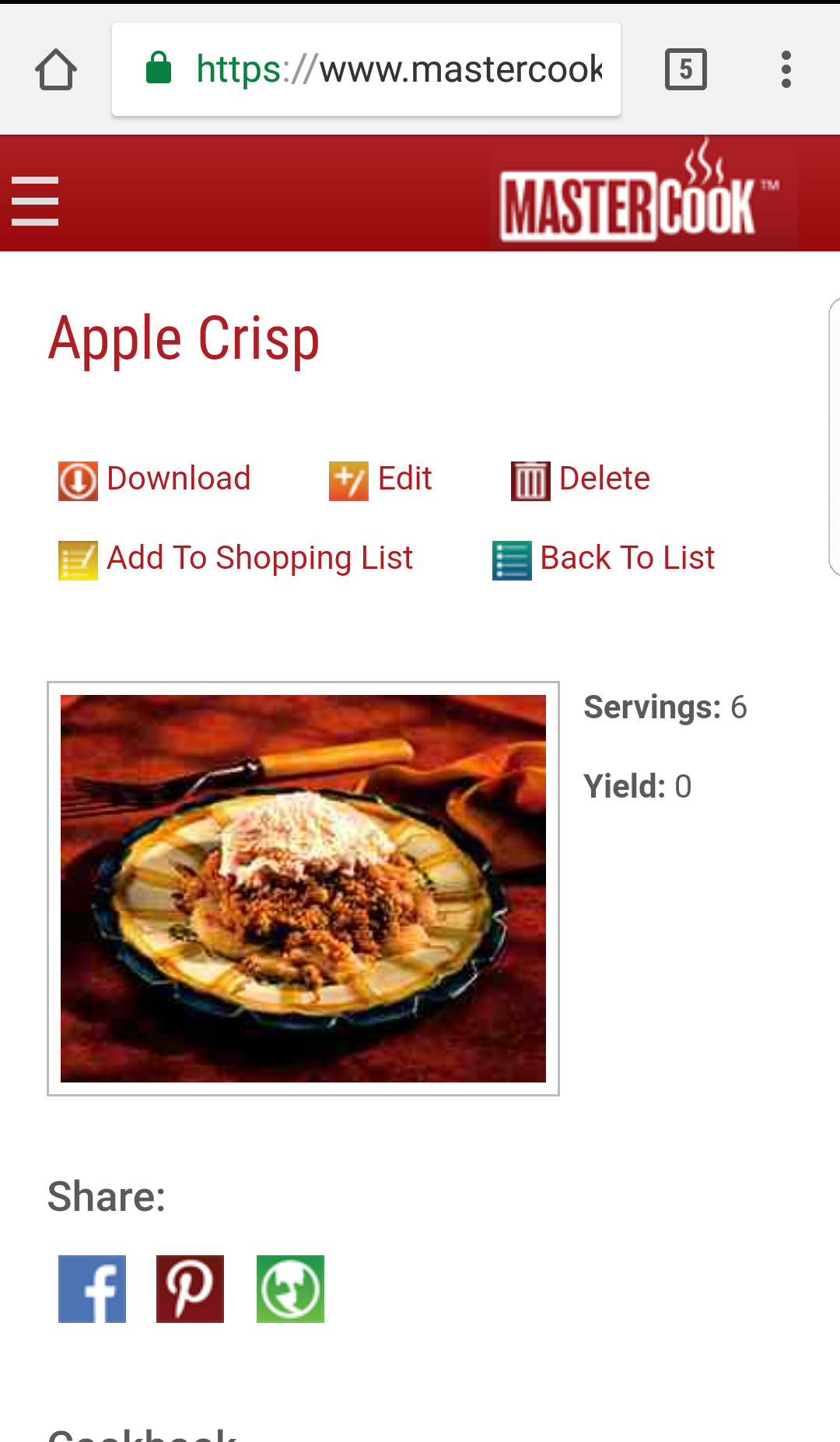 2. Click on the Show Link button.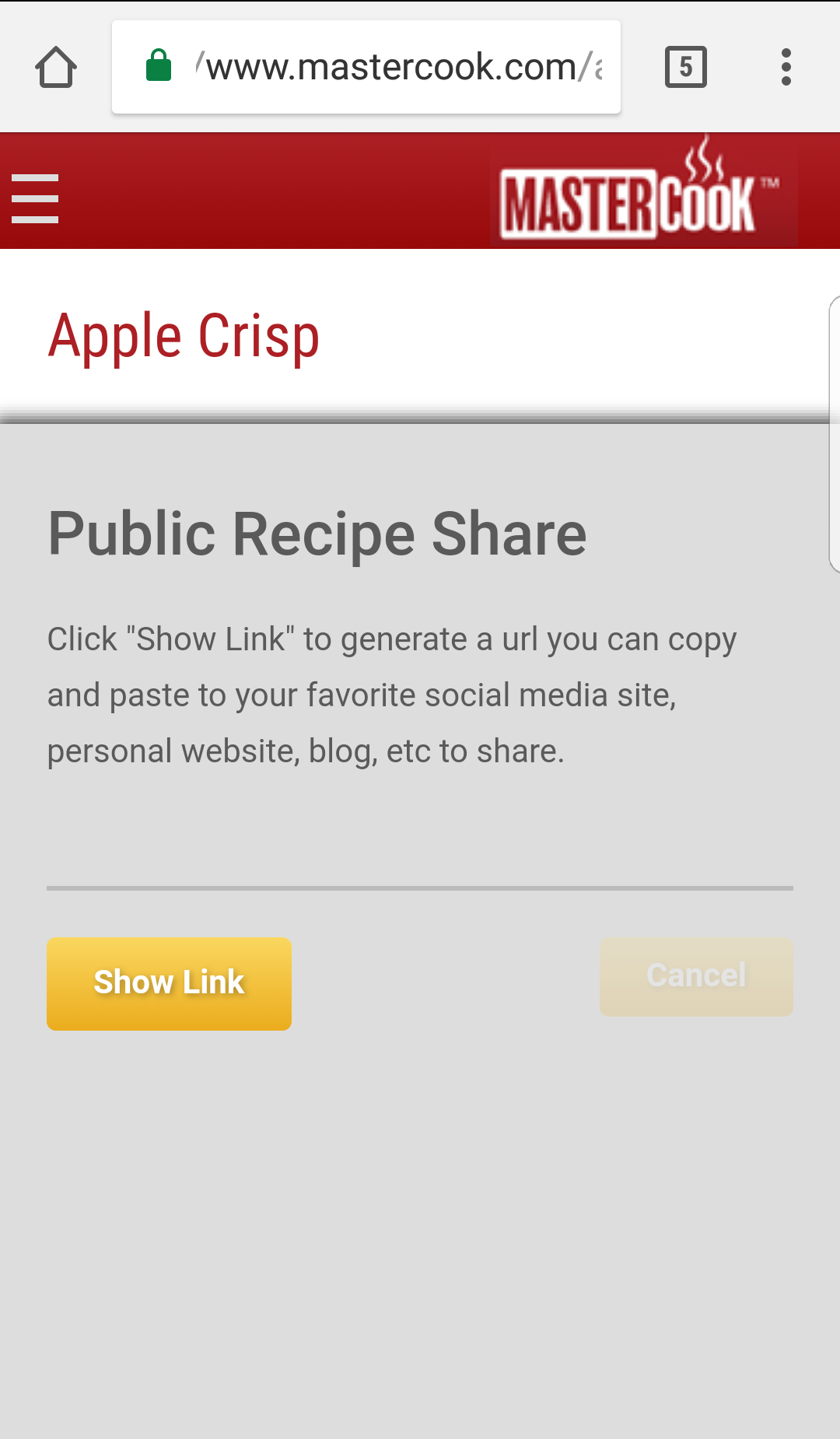 3. Select All of the text for the web address.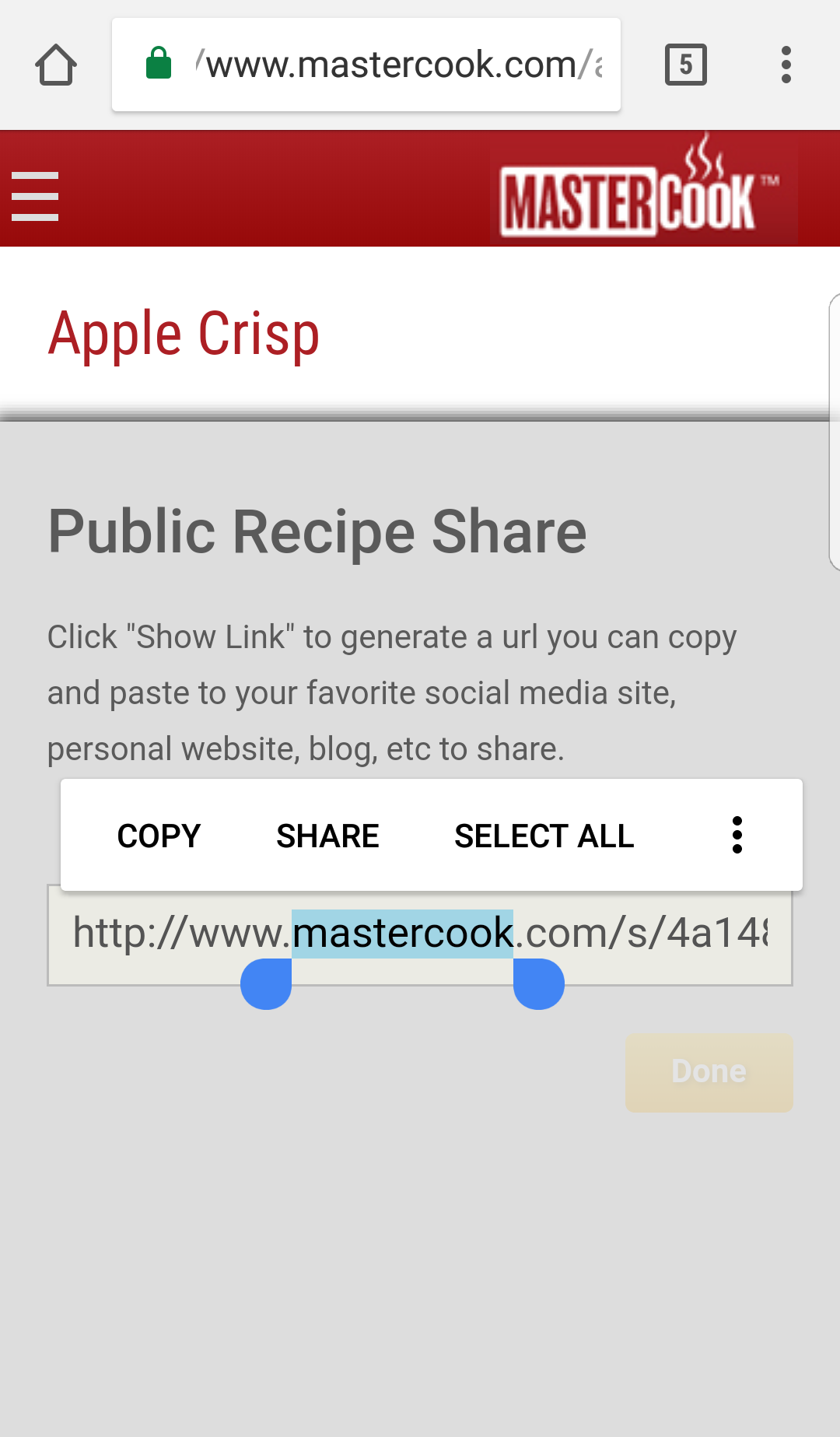 4. Select Copy.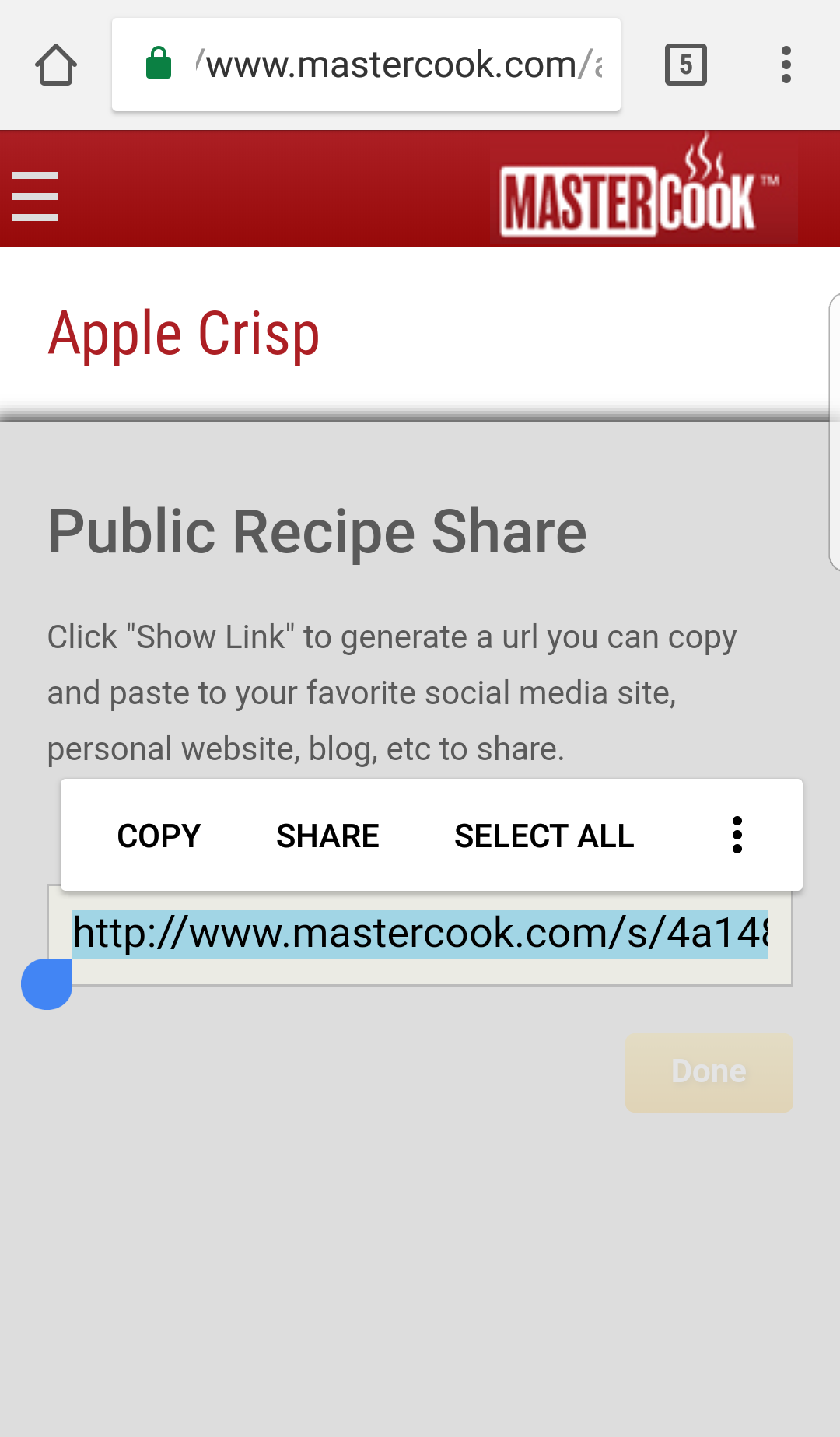 5. Now you can paste that into an email message or text message or in a facebook post, etc.