Is there a way to create subcategories in MasterCook such as having a main category called Main Dishes and then categories underneath it like beef and poultry?
You have a few different options.
1. Most users create a cookbook in MasterCook called Main Dishes. Then they have recipes organized into that cookbook by subcategories such as Beef, Poultry, etc.
NOTE: You can copy/paste recipes into other cookbooks. See this article: Copy Recipes into Another Cookbook
2. Or, they will create categories like this:
Main Dish Beef
Main Dish Poultry
etc.
3. Additionally, MasterCook has a very powerful search engine that allows you to search for recipes based on an ingredient, so often people won't even tag/categorize those. They'll just use Search and create a filter and filter by that in their opened cookbook.
Open a cookbook in MasterCook so you are looking at the recipe titles. Along the left of the screen see the Filter Recipes By section? Notice you can filter out recipes by using those drop-down menus. See the drop-down menu for Predefined Search? Those are saved searches from the Search screen.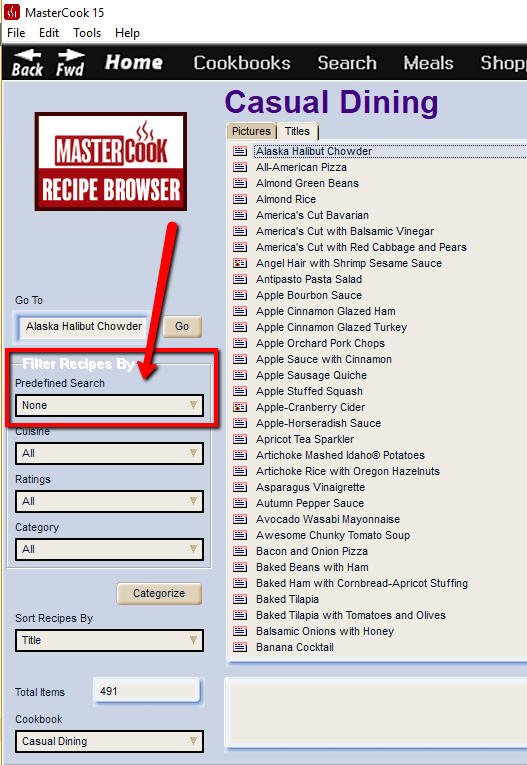 To save a search and have it appear in that same drop-down menu, go to the Search screen. In the upper right of the Search screen Press the Expanded Search button. Select Ingredients To Use along the left. Pick Select From List. Type in beef. Press the ADD button in the lower center of the screen. Press the Search button just below that one. Now select Save Search Criteria As from the File menu. Give it a name, such as Beef Recipes. Press OK.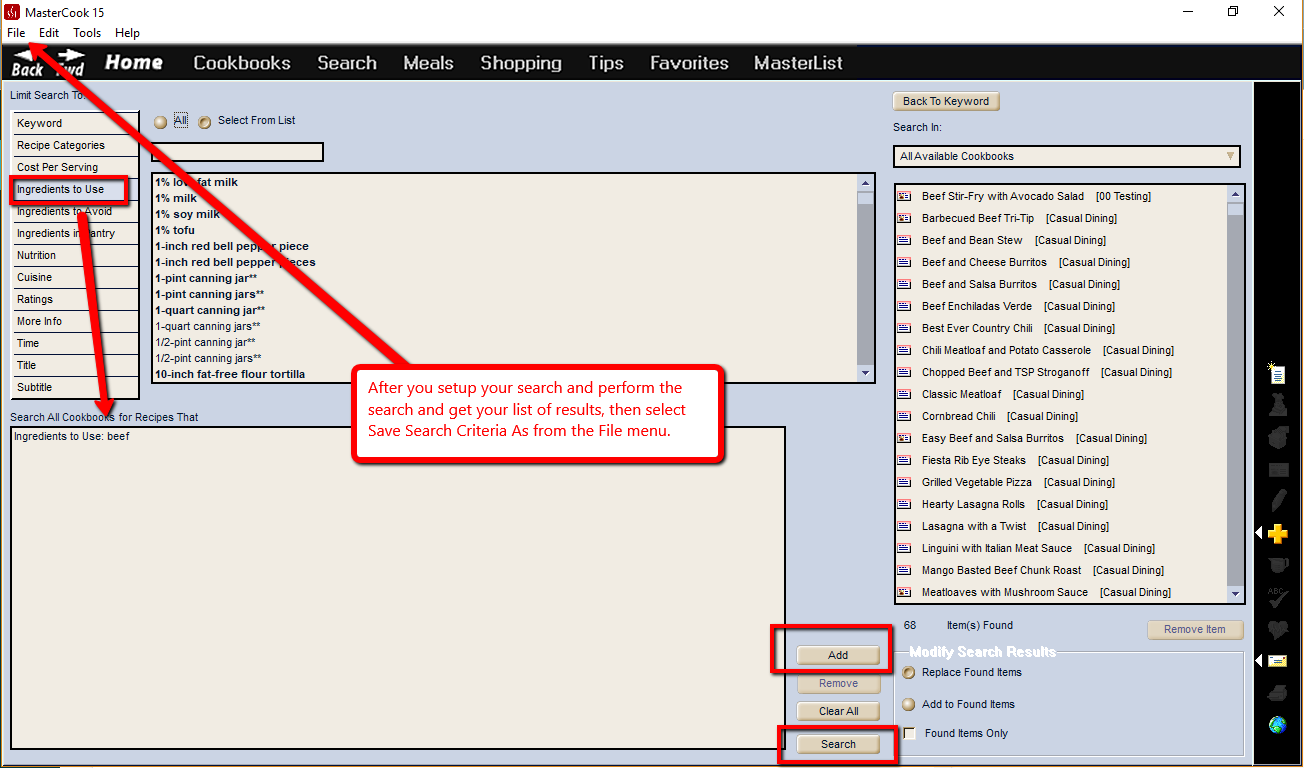 Now go open a cookbook. Notice Beef Recipes is one of the items in the Predefined Search drop-down box for the filters.