After uninstalling a previous version of MasterCook, the direction photos in a recipe will no longer display.
We are currently working on an update to MasterCook 22 to fix this problem. It is caused by a file becoming unregistered during the uninstallation of the previous version.
Until then, you can manually register that file on your computer. If you installed MasterCook 22 to the default location, you can run either the Command Prompt or Windows PowerShell as an administrator. (See articles linked below.)
Close MasterCook so it is not running.
Then copy/paste this command into the window and press the Enter key on your keyboard to register the file:
regsvr32 "C:\Program Files (x86)\MasterCook 22\Program\MCOleControls.ocx"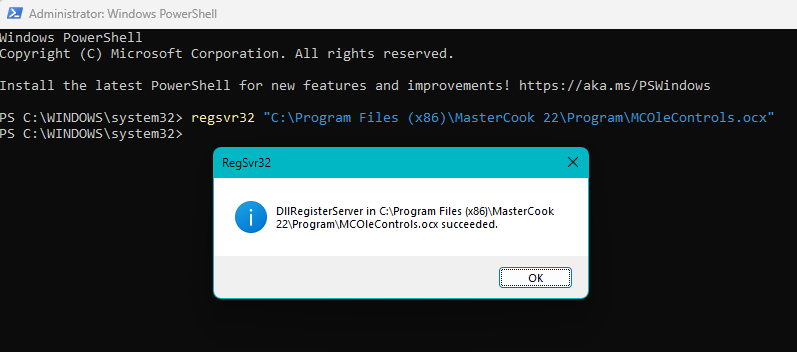 MORE INFO
5 Ways to Run Powershell as Administrator in Windows 10